Bay windows are notoriously difficult for normal window furnishings but with our range of bay window shutters, you can actually show off your architecture. Bespoke shutter frames can be manufactured to suit any bay window including window splay bays or 90 degree bays.
Style and Special shapes
Shutters are available in the following styles:
Full Height – covering the full height of the window
Cafe Style – covering the lower half of the window
Tier-on-tier – covering the full height of the window, split in half, allowing the top and bottom sections to move independently
Tracked Shutters – Bi-fold – suspended from a top track, shutters concertina when opened
Tracked Shutters – By-pass – suspended from a top track, panels slide behind or in front of one another when opened
The options available to you
Shutters from Wild Orchid are available in a range of colours, stains and shapes.
Numerous colours
9 hinge colours
4 louvre sizes
9 frame styles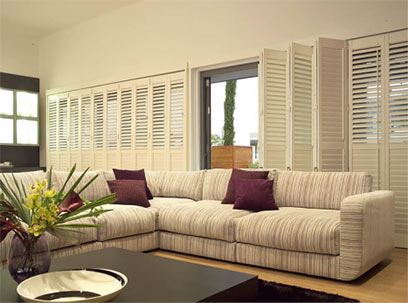 For large window runs, room dividers or wardrobes why not use one of our track systems? Available in By-Pass and Bi-Fold, contact us for a quote today.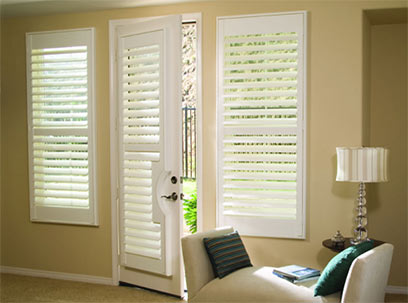 We have a range of Plantation shutters specifically for French doors that can adjust to the frame in order to avoid door handles. This helps to create that perfect finishing touch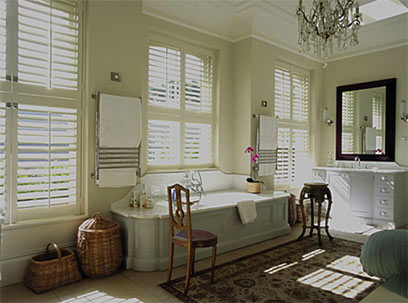 These shutters run the full height of any window or door. These shutters split the each window into separate sections, allowing you to control the light in a room and the amount of privacy.