Whether you select a contemporary design for the living room, a blackout fabric for the bedroom or a moisture resistant print for the bathroom, our fabrics collection in combination with the Perfect Fit system is the ultimate in style. Perfect Fit is unique because the window shutter fits neatly into a stylish frame, which moves together with the windows and doors when they are opened and closed giving you the perfect combination of shade and ventilation.
Not seen the shutter you need? We are able to make shutters for completely bespoke requirements from triangles to arches to port holes so contact us today with your enquiry.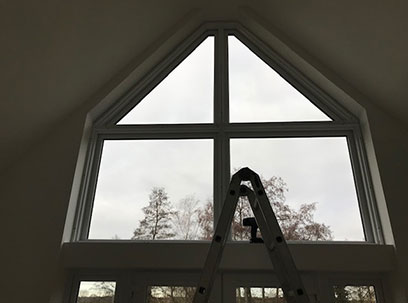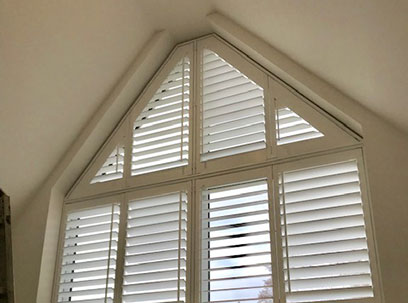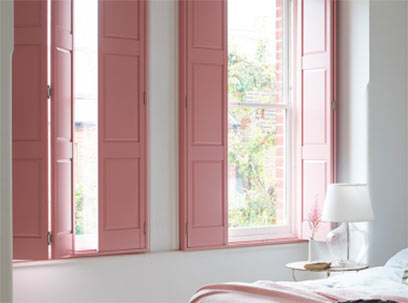 Solid panels are suitable for a more traditional surrounding and offer open or folded back shutters or closed completely to block out any light.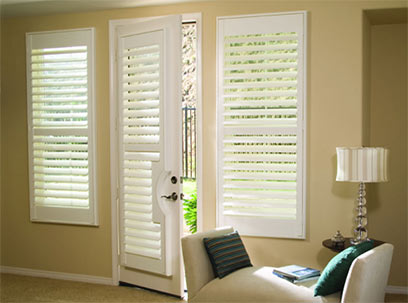 We have a range of Plantation shutters specifically for French doors that can adjust to the frame in order to avoid door handles. This helps to create that perfect finishing touch
Shutters are available in a variety of different materials to suit your home. We offer three types of hardwoods and MDF. shutters can be made of waterproof material if needed.